Making the Most of Your Travel Housing: From a Housing Coordinator 
If you're a medical professional embarking on a temporary assignment, securing suitable travel housing is a crucial aspect of your journey. Whether you're a travel nurse, local tenants' provider, or working on any short-term project, where you stay can greatly impact your overall experience. With the help of our housing coordinator, Jessica, we've made a list of the best tips and tricks to help you have the best housing experience possible!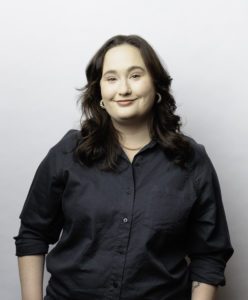 Plan Ahead
One of the first steps to finding comfortable travel housing is to start your search as early as possible. The best options often get booked quickly, especially in high-demand areas. Give yourself plenty of time to explore and decide on the perfect place to stay. Jessica also recommends staying in a hotel for the first few days, to really find an area you love!
Ask Your Employer or Agency
When you travel with Cariant, you get to work one on one with our housing coordinator, Jessica. She does an amazing job of searching for and find great locations that meet your needs and wants for your stay! We have partnerships with local accommodations or provide housing stipends to make your housing search easier.
Check Reviews
Before booking any accommodation, take the time to read reviews and ratings from previous guests. Websites like TripAdvisor, Airbnb, Yelp, Furnished Finder and others can provide incredible insights into the quality and experience of your potential housing.
Location Matters
Consider the location of your housing in relation to your workplace. Make sure that it's close enough to your new facility, grocery stores, public transportation or recreational activities. Depending on the location, a long commute to enjoy the exciting things in the area can be frustrating.
Budget Carefully
Be clear about your budget for travel housing, including any additional costs like utilities or parking fees. Staying within your budget is so important for having the best travel experience possible. Be sure to put money aside to visit the area and explore a bit!
Negotiate if Possible
If you're booking directly with the housing provider, try to negotiate the price, especially for longer stays. Some hosts may be willing to offer discounts, particularly for extended bookings. Always be polite and kind, but often negotiating can lead to some great deals!
Furnished Apartments
Whenever possible, choose furnished apartments. They offer a more home-like environment and are often more cost-effective than hotels in the long run. This helps lower your "moving costs" during your travel contract.
Utilize Housing Search Websites
Websites like Airbnb, Vrbo, Furnished Finder, Booking.com and extended-stay hotel websites are excellent resources for finding the perfect travel accommodations. Explore your options and compare prices, and even plan ahead a bit!
Ask About Amenities
When inquiring about potential accommodations, be sure to ask about the amenities provided. This can be Wi-Fi, kitchen appliances, laundry facilities and housekeeping services.
Read the Fine Print
Be sure to always carefully review the terms and conditions of your housing agreement. Pay particular attention to cancellation policies and security deposits to avoid any surprises later on. Our housing department can help you look over these things to make sur everything looks good!
Consider Safety
Prioritize your safety when selecting housing. Choose accommodations in safe neighborhoods and ensure that your chosen housing has adequate security measures in place. Staying in a hotel for a few days to find areas that you might want to stay in is also a great way to find the best location for your travel contract stay!
Insurance
Check whether your housing comes with insurance coverage, especially if you're renting an apartment or house. It's a valuable precaution for unexpected situations. Sometimes you can get travel insurance through your regular insurance provider.
Join Loyalty Programs
If you frequently travel for work, consider joining loyalty programs with hotel chains or even airlines to gain rewards or points and possibly get discounts on future stays.
Pack Light
When traveling for a temporary assignment, packing light can make your transition to new housing easier. You can always buy essentials locally if needed. This can save on space, travel costs and even the size of temporary housing you'll need.
Personalize Your Space
Adding a few personal touches to your temporary housing can make it feel more like home. Photos, decorations or small mementos can make a big difference in your comfort. Even collecting things from your travel can make the new space feel like you own for a short time!
Stay Organized
Keep all housing-related documents, such as leases or agreements, in one place for easy reference. Staying organized ensures a smooth housing experience. Bringing a binder or special folder for all your travel documents is one great way to keep it from getting lost when you're on the go.
Explore the Area
Make the most of your temporary location by exploring local attractions, restaurants and activities in your free time. There is often lots to see and do in your new city and getting to enjoy it all is a huge part of the travel experience!
Maintain Communication
Stay in touch with your recruiter or compliance specialist about any issues with your housing. They can help address problems or concerns right away, to make sure that your temporary housing is perfect!
Prepare for Departure
When your assignment ends, make sure you leave the accommodation in good condition to get your security deposit back if applicable. Sometimes your facility will ask to extend your contract and leaving your accommodations in good condition can help you stay at a location you love a little longer!
Review Your Experience
After your assignment, consider leaving a review of your housing on relevant websites to help future travelers. Sharing your insights can help other travelers in the future!
By following these tips and tricks, you can make your temporary travel housing experience more comfortable, cost-effective, and enjoyable. We want you to be able to focus on enjoying your new adventure and your new assignment while ensuring your accommodation meets all of your needs and expectations.
Happy travels!