Where will you be this March/April? There are a lot of places in the country that make for a beautiful spring season. Consider these three locations:
Washington, DC
With a surplus of year-round attractions to visit in Washington, DC, one could certainly use 13 weeks to take in all that our country's capital has to offer. But you only need one reason to visit in early spring—the cherry blossoms.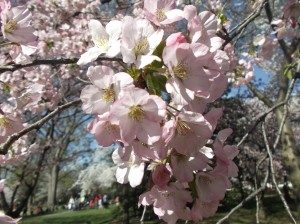 The National Cherry Blossom festival is a world-recognized annual draw to DC, with over three weeks of fun events to celebrate the beginning of spring. Bring your best camera and keep your calendar open. A travel contract starting in early March will ensure you're in town during the peak blossom days.
There are a plethora of other things to do in DC this April in addition to touring the memorials and gargantuan amount museum exhibits. It's a wonderful option for travelers who want to stay busy and expand their trivia knowledge during off-hours.
National Cherry Blossom Festival Information
Tacoma, WA
A quick glance through the #mountrainier or #mtrainier hashtags on Instagram should be enough to convince anyone to visit the Pacific Northwest (PNW). Washington is a very popular destination for our travelers, with a variety of things to do and what can only be described as an awe-inspiring outdoors. The PNW is home to multiple national forests and major metros for weekend excursions.
Tacoma is within two hours of Olympic National Park, within one hour of Seattle, and an hour and a half from Mount Rainier National Park. Holding a treasure trove of locations for photography enthusiasts, Mount Rainier has a dozen "Photo Hot-spots"—so you can contribute your own Instagrams under the #mountrainier hashtags.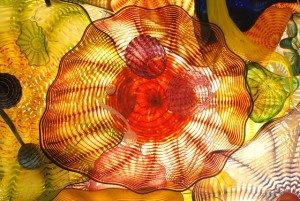 The city of Tacoma has its own attractions, including the Museum of Glass, Tacoma Art Museum, and Washington State History Museum.
Tacoma, WA Visitor Information
Sonora, CA
About an hour north from Yosemite National Park and a two-and-a-half hour drive from the San Francisco Bay Area, Sonora is an old mining town in the foothills of the Sierra Nevada Mountains. Nearby New Melones Lake offers water sports, fishing and boating. And the scenery surrounding the city is great for hiking and wildlife viewing.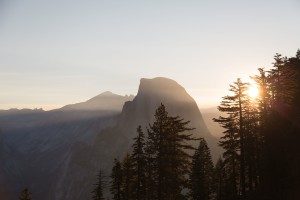 This spring at Yosemite National Park you might try SpringFest or spend your Earth Day at the park. If you like annual events, Sonora is also host to the three-day Sonora Celtic Faire in early March.
Sonora, CA Visitor information
Yosemite National Park information
Interested in a travel contract in one of these locations? Check our current openings, or contact a recruiter to see what's new and ask them to keep and eye out for the latest assignments in these locations.