One week out from the APTA Combined Sections Meeting in Indianapolis, and we are counting down the hours to February 4th!
Bring your travel therapy questions to booth #1432. Division Manager Tracey Duke and experienced Account Manager Frank Madrigal will be in attendance to answer all your questions. Want to ask your questions to a real traveler? Stop by during the unopposed hours of 1-3 p.m. to meet with a current Cariant traveling therapist.
While you're at our booth, remember to leave your information to enter for a Narrative Clip wearable camera.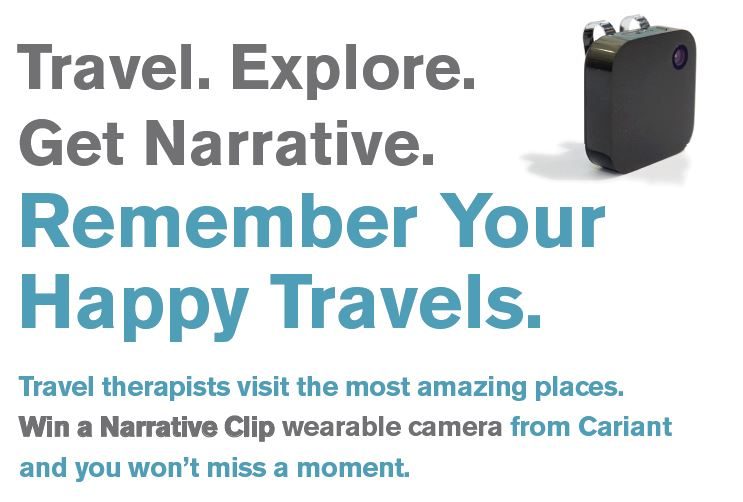 This gadget is perfect for on-the-go travelers. The Narrative Clip takes two photos every minute and we think it's the best hands-free method to capture life (out of the therapy department, of course) that we've found.
We'll also have an opportunity for CSM attendees to win a limited run Cariant travel therapist t-shirt. Ask a Cariant team member during the show how you can enter to win.
Happy travels. See you in Indianapolis!