We are thrilled to announce our latest recognition for our exceptional traveler ratings and commitment to the highest level of recruitment practices. Cariant Health Partners has been named Great Recruiters Certified 2021 by Great Recruiters, a leading experience and reputation management platform specifically designed for recruiting and staffing organizations.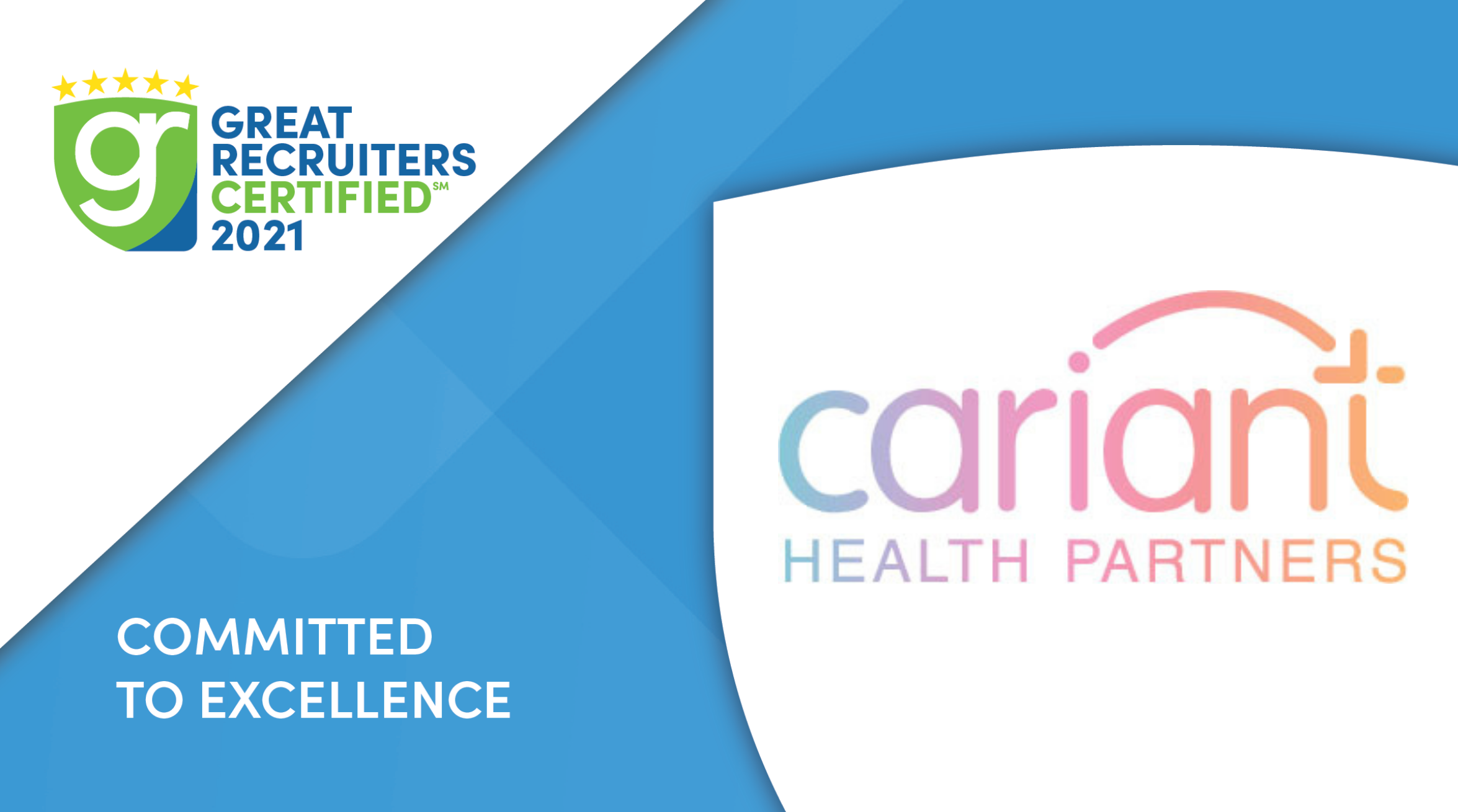 To be considered Great Recruiters Certified 2021, Cariant met a set of criteria which included regularly soliciting feedback from candidates and travelers to provide transparency into the experience we provide, achieving an average Great Recruiters rating of 4.6 or higher, and at least 33% of our Devoted Recruiters achieving their individual Great Recruiters certification.
Cariant currently has a 4.89-star rating, with 96 percent of reviewers recommending their recruiter. We're proud of this evidence of our dedication to building strong relationships with our travelers and being committed to their success. As a healthcare-owned company that understands and works with caregivers, we go the extra mile to tend to our travelers' needs and exceed their expectations.
Learn more about this achievement and read our latest traveler reviews.