Our travelers do a lot of cool things. Completing triathlon goals in every state, running Disney marathons and climbing 14ers to name a few. We recently learned all about IRONMAN triathlons thanks to travel therapist Joe R., PT. He worked a Wisconsin travel contract while training hours a day for the 2018 IRONMAN Wisconsin.
Recruiter Kari Broderick asked Joe about how he got started and how he trains:
I originally got involved with endurance sports while in high school through a great running program in both track and cross country. It led me to my first sprint triathlon at the ripe age of 16. Ten years later and I'm on the cusp of competing in my second IRONMAN here in the beautiful state of Wisconsin.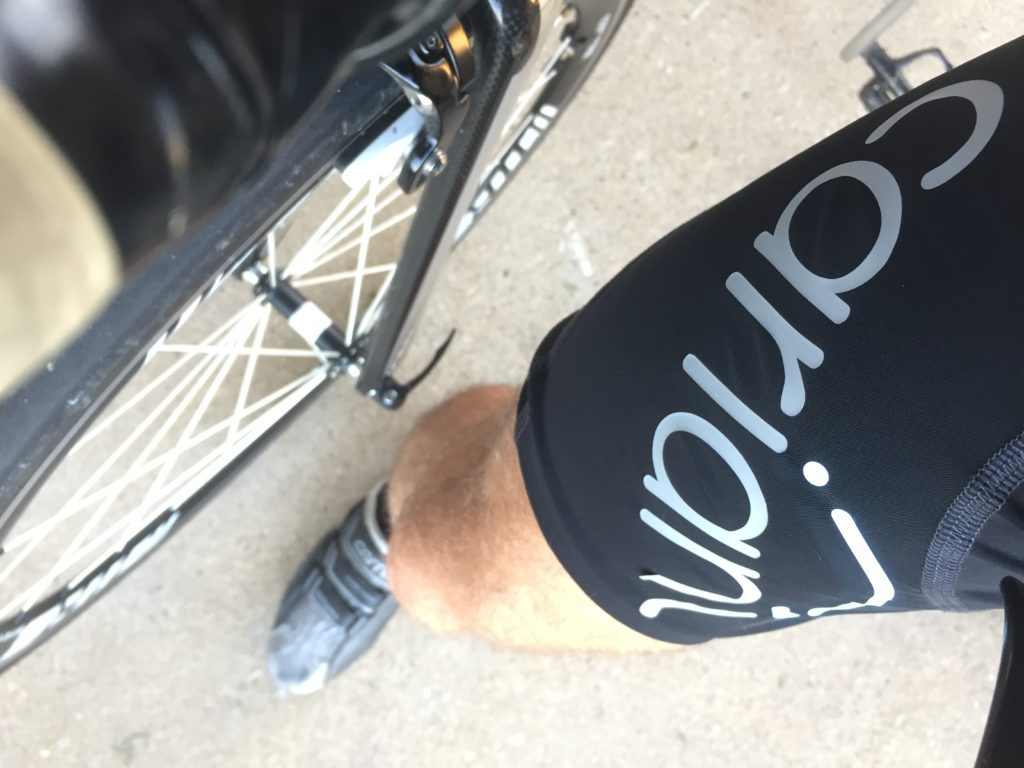 My first battle against IRONMAN Wisconsin was in 2012, and all of my training had taken place in my home state of Illinois. While the state of Illinois is gorgeous and scenic, it's flat as a pancake and not the ideal location when training for one of the more difficult bike courses due to the epic hills.
Flash forward six years and here I am as a travel therapist training again for IRONMAN Wisconsin. Thanks to my amazing recruiter, I am able to do my training in the state itself. If I want to train on the actual course, it's only a 75-minute drive away.
IRONMAN is multi-faceted and takes a great deal of planning and time management to juggle the many pillars of training. It currently consists of anywhere from three to seven hours a day of the combination of swimming, biking, running and/or lifting. The best way to make this happen is early mornings. Getting up and going at 4 a.m. means there really is no one else awake to distract you.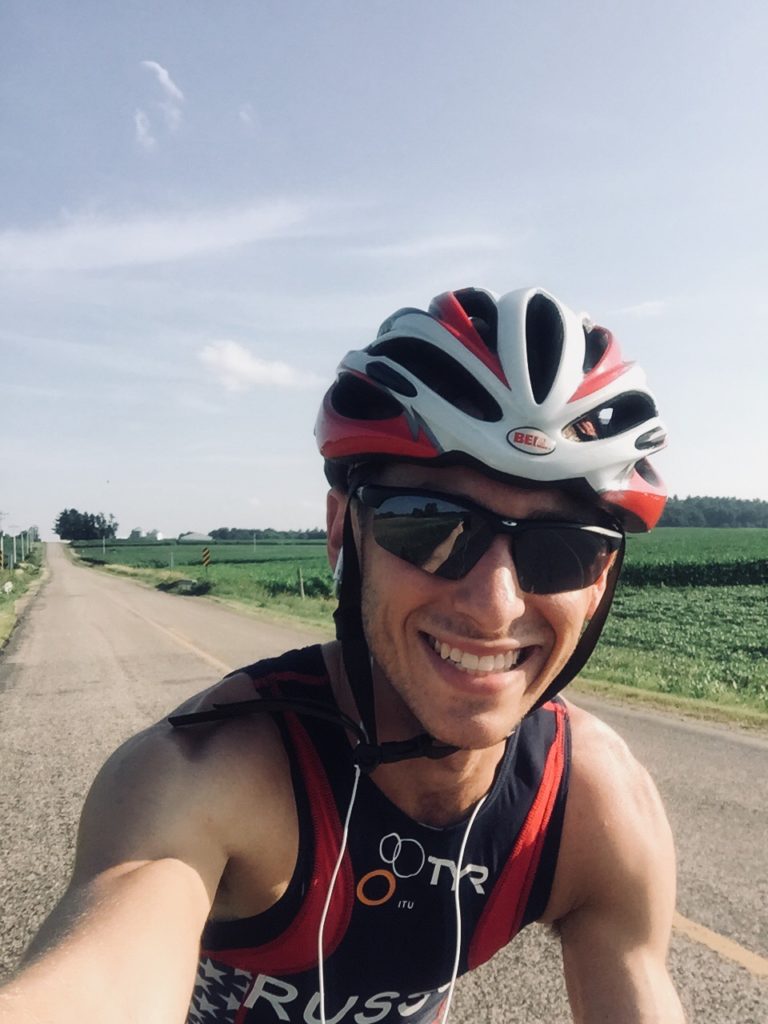 It's also important when training for long periods of time to make sure you have the proper diet and nutrition for meals and throughout the day. Meal-prepping on the weekends is key. I'm always carrying snacks around work to avoid those "hangry" moments.
One final thing that is equally important as the training itself is to have a strong social support system. Thankfully, I have an amazing family and group of friends that are willing to come out and cheer me on and carry gear around during my racing and training, and also be in contact with me during my long workouts in case I need an emergency ride.
So far it has been a fun and exciting journey that has added to the adventure of being a travel therapist. I get the opportunity to explore the area while enjoying nature and training. I always tell anyone who is thinking about doing any type of endurance event that they should just sign up and do it. They won't be disappointed and may possibly even become addicted to it!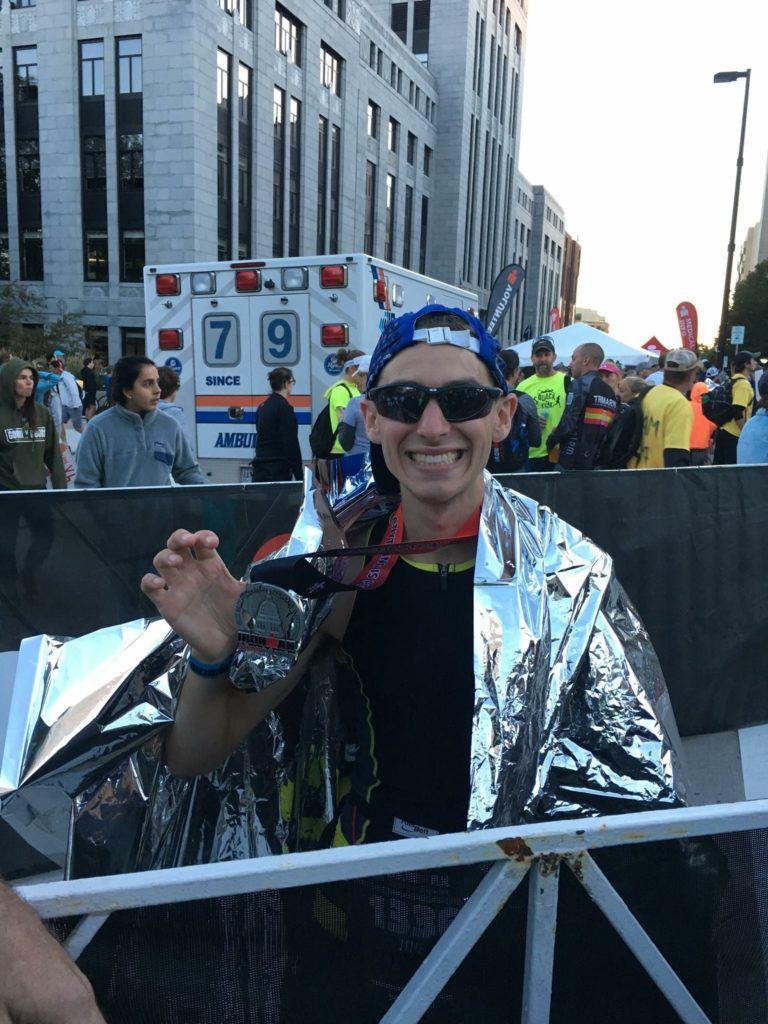 Hard work pays off. Joe placed within the top 50 of his division.