My craving for adventure started when I graduated high school and jumped on a plane to Vermont for a three-month camp counselor job. It was there that I learned of occupational therapy from another traveling counselor, an OT student from Germany. Since that summer my career path has been the most solid thing in my life. However, after earning my MS in Occupational Therapy, I soon realized that I was NOT ready to settle down.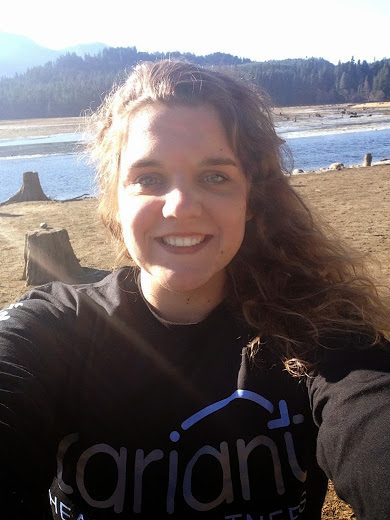 Oh, the travel life. The thing about traveling for 13-week rotations is that CHANGE is CONSTANT. Work is changing, your friends are changing, your surroundings are changing, and your heart is changing. You don't want to miss a thing! Some therapists travel in friend pairs, some adorably cute therapists travel as couples (one day, one day), and then there are the loners like me who travel solo. I have no idea where I'll be three months from now or three months after that. I just know I get to do what I love while seeing new places and meeting new people.
Let me rephrase. I'm not completely alone. I have my camera. My camera is my partner in crime. I have found that I communicate more passionately through photos and videos, so I take my camera everywhere I go. Work, weekend trips, hikes, runs or wherever the wind blows. What kind of camera, you ask? Oh, it's pretty fancy. IPHONE. Heard of it?
Since I'm in a new place for only a short time, and the chance that I won't be back is very likely, photos are important to me. Especially as a solo traveler. I collect moments during my adventures through photos. These moments are when I cross state lines, when I see new terrains, when I can see three cities at one time covered by a black starry sky, when I meet new friends, and when I experience something I've never experienced before. When you put all these photos together after just a few short weeks, it's the most beautiful and complex feeling of accomplishment.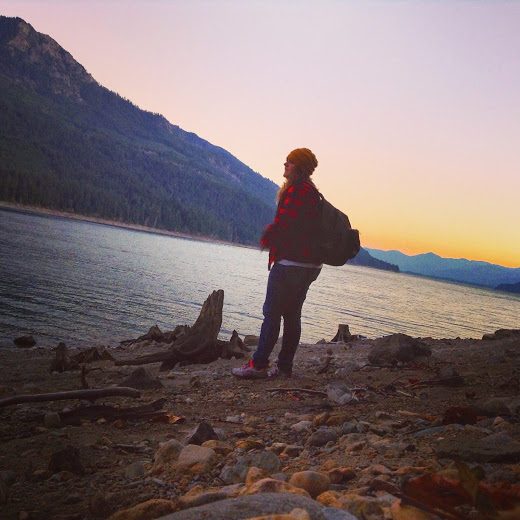 The other side of collecting these moments is how to be IN the photo when you're traveling alone. Some travelers have tripods, DSLR cameras with timers, and yadda yadda yadda. These things are nice, but I literally searched "camera timer" in the App Store and found one called Camera Timer. If I want a landscape picture I set my phone down somewhere with a widescreen view. If I want to be more of the subject, I set the phone standing up straight. The tricky park is finding the right rock along the trail you're hiking or the right crevice in your car hood to make the phone stand up without slipping or falling over.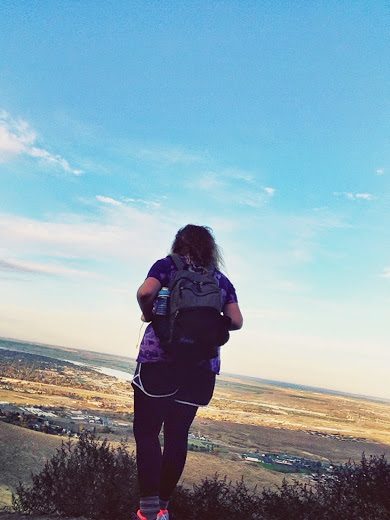 I will set up the app to snap about 10-12 pictures and then I just don't think about it. I turn away from the camera, do a cartwheel, climb up on my car, or just let the scenery sink in around me. I take my time doing it, because I want the photo to feel the same as if I were experiencing it with someone else beside me. The moment is just as important to capture and just as memorable when you are solo. Yes, I do get super embarrassed if people are around while I'm using the timer and often won't set it up until they're gone…but let's be real, it's not like you'll see them again!
Happy traveling, fellow adventurers!
………………………………………………………………………………………………………………
Catherine C., OT is a graduate of the Medical College of Georgia and first-time Cariant traveler, currently exploring the Pacific Northwest. Follow her newly launched blog, the Traveling Occupational Therapist on WordPress, and find her on Instagram @catherineleeclark.