Great Things About the Great Plains States
Wide-open spaces. Small-town charm. Arts and culture. The 10 states (Kansas, Montana, Nebraska, New Mexico, North Dakota, South Dakota, Oklahoma, Texas, Wyoming and Colorado) that make up the Great Plains are incredibly diverse. Experience this unique area of the U.S. when you take a travel therapy or travel nursing contract in one of these states. We think it's pretty great here!
Unique Small Towns
Sprinkled throughout the Plains are small towns you won't find anywhere else. Take Pella, Iowa, for example. Called "America's Dutch Treasure," this small town hosts a fully restored grain mill from the 1900s and other Dutch elements, including a mill canal through downtown. Also in Iowa, the town of Fairfield was named "America's most unusual town" by Oprah, and one of America's best small towns by Smithsonian Magazine. Thanks largely due to attracting practitioners of the Transcendental Meditation technique, the town welcomes a diverse population. As people come from all over the world, Fairfield residents reap the benefit of this diversity in their schools, in restaurants and shops, and in the mix of traditional farm life next to Vedic neighborhoods.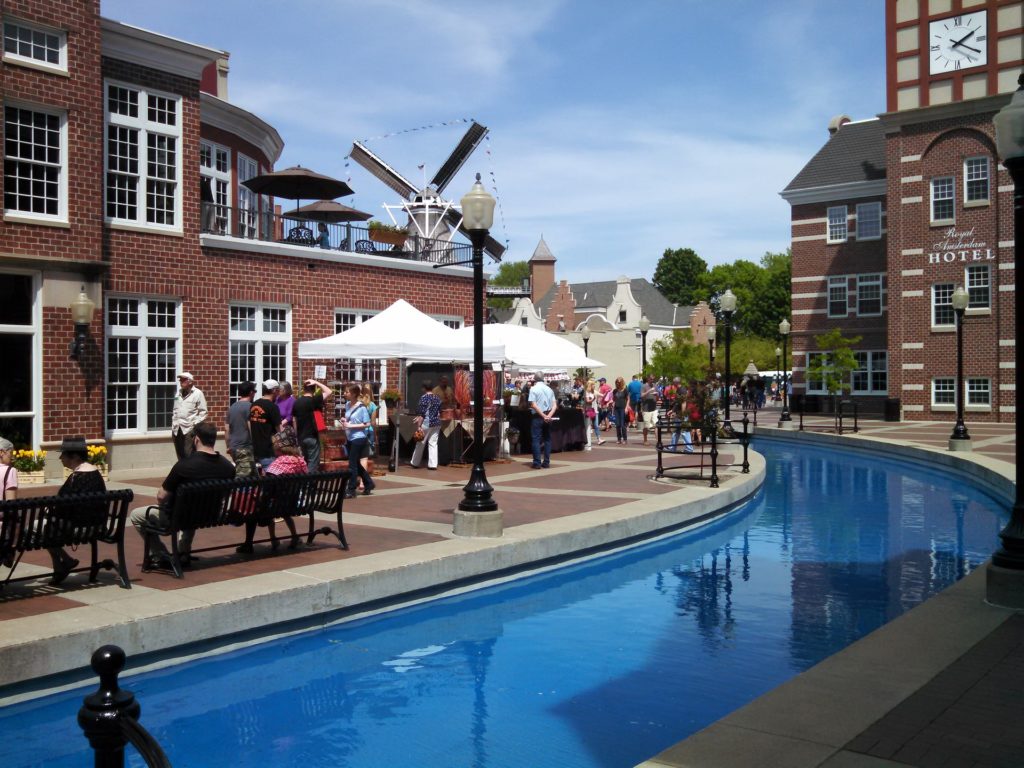 Pella, Iowa
All Four Seasons
Most states that make up the Great Plains will see true spring, summer, fall and winter seasons throughout the year. If you've primarily lived in a place with consistent temperatures all year round, or one that never saw snow, give yourself a chance to experience all four seasons.
National Parks
There are more than 50 national parks across the country and only six of them can be found in the Plains states.
Theodore Roosevelt National Park – North Dakota travelers can visit this park in the western portion of the state.
Badlands National Park – The South Dakota park mixes grass prairies and geologic formations and fossil beds.
Wind Cave of Wind Cave National Park –  Below the prairies of South Dakota.
Carlsbad Caverns National Park – New Mexico.
Big Bend National Park – Arid grasslands are found throughout this Texas park.
Guadalupe Mountains National Park – Texas.
Unexpected Pockets of Art and Culture
Towns of all sizes are proud of their ability to sustain arts and culture communities. The Kansas City Power and Light district, downtown creator buildings in Omaha, Nebraska and the Metro Arts Alliance of Des Moines, Iowa to name a few from larger cities. But it trickles down to even the smallest of towns. Tourists stop in Brownsville, Nebraska (population 129) for galleries and rare books. Another example, the incredibly unique arts hub that is Marfa, Texas (population 1,819), where you can admire both large outdoor installations and smaller galleries.
Ready to travel? Submit a quick application and a recruiter will contact you.