Cariant Recruiters Michael Beelman and Carrie Anglim were in Nashville answering travel therapy questions and handing out fun Cariant swag to eager OTs, COTAs and students (aka future travelers) this past weekend.
View the highlights from our #AOTA15 trip: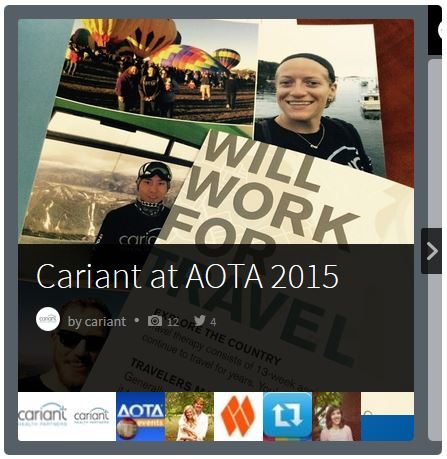 If you're still pumped from an incredible #AOTA15 weekend and want to keep the travel therapy momentum going, tell us what you're looking for in a travel assignment.
We'll review your information and get in touch to discuss what you can do to prepare for your first assignment, and stay on the lookout for upcoming locations and assignments that meet your needs.
Happy travels & see you next year in Chicago!