The Rewards (and Awards) of Travel Healthcare
Travel nurse Marla Mayberry, LPN started her contract in Nome, Alaska back in January of this year. Since then, she has been awarded not once, but twice by the hospital where she is contracted. Her experience with the facility has been professionally rewarding, a benefit of this career path that is sometimes overshadowed by the travel portion of the job.
Martha's first Betty Crocker Award for documentation was followed by another for going above-and-beyond the call of duty. The hospital was trying to start a night clinic for the community, but they were having difficulty finding staff to cover the shifts. Marla stepped up and offered her skills and is currently the only employee manning the position. The facility staff have been incredibly appreciative of Marla's initiative to take charge of situations.
The clinic also opened a whole new area of practice for Marla to learn—pediatrics.
"It wasn't part of my contract, but I knew their full-time staff had declined and they needed help," Marla said. "I wanted to help the community by providing a time for parents who worked to have their children seen at the clinic."
Her experience helping start the nighttime clinic and working with children has inspired her to get her nursing degree. The facility has already requested to have her back after she completes her new degree.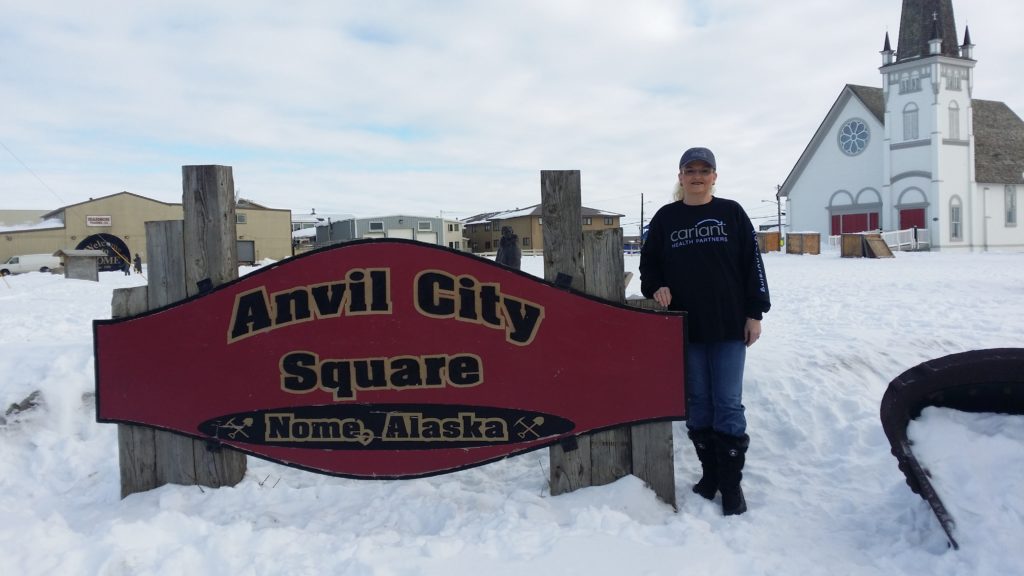 Marla says she decided to travel because she always wanted to see more of the country. And she chose Alaska after hearing about their culture and lifestyle, and wanted to be immersed in it herself. As a traveler, you never know what you'll be exposed to over the duration of a contract, be it the local culture, or a new skill set and specialty of practice. The rewards are many, and apparently there are many opportunities to be awarded in return!
Save
Save