Why We Hope You'll Stop in Omaha!
Have you ever considered traveling to Omaha, Nebraska or surrounding towns for a travel assignment? Well, you should! Omaha has a lot to offer. Besides being the largest city in the state of Nebraska, it is filled with arts, culture, music and amazing places to take in. Not to mention, the Cariant office is here!
Museums & Attractions
Our Henry Doorly Zoo and Aquarium is nationally renowned for leadership in animal conservation and research. It features the largest cat complex in Northern America, the world's largest nocturnal exhibit and indoor swamp, one of the world's largest indoor rain forests and one of the world's largest indoor deserts. The zoo is Nebraska's top attraction and has welcomed millions of visitors. It's truly a must-see Omaha destination.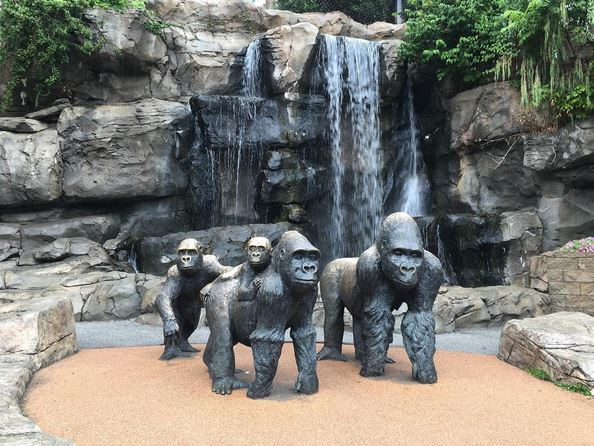 History buffs should visit The Durham Museum. It's a beautiful example of the art-deco style. The Union Station inside was actually designated a National Historic Landmark last year. In addition to the many permanent historical exhibits about Omaha, the museum hosts special exhibits throughout the year. Be sure to walk through the restored train cars and visit Union Station's original soda fountain to enjoy a phosphate or malt!
Omaha's Joslyn Art Museum has been a premier center for our visual arts community for more than 80 years. Their emphasis is on 19th and 20th century European, American Art and Art of the American West, but you can find pieces representing ancient times to the present. One of my very favorite pieces of art (still on display) is Dale Chihuly's "Chihuly: Inside and Out," a solo exhibit by the world-renowned glass blower commissioned specifically for the museum.
Lauritzen Gardens is our botanical center. They recently featured 'The Amazing Stinko,' also called the corpse flower because of its awful smell. The plant only blooms every few years, or even every few decades, so it was a big draw to catch the 24-48 hour bloom. And the stench. While we wait for the next one, you can view their normal horticultural displays, including a rose garden, Victorian garden, children's garden, model railroad garden and the new Marjorie K. Daugherty Conservatory.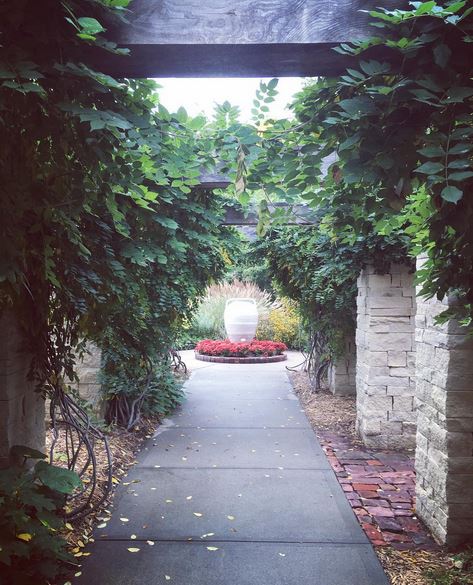 Entertainment
If you love music as much as I do, check out The Waiting Room. It's a local music venue located in the Benson neighborhood, an Omaha favorite for food and nightlife. Omaha has a successful music scene, and the Waiting Room is one venue to keep an eye on for their variety in artists (anything from The Phsychedelic Furs to Wiz Khalifa!). Also, they have a very impressive craft beer selection.
If you can only check out one Omaha entertainment neighborhood, make it The Old Market. The cobblestone streets and old brick buildings are still rich with history, even though now they house boutiques, restaurants, pubs and art galleries. A diverting destination for weekday evenings and weekends. Most nights you can enjoy street artists and performers. If you make it down there, walk a bit further and check out the Heartland of America Park and its beautiful fountain.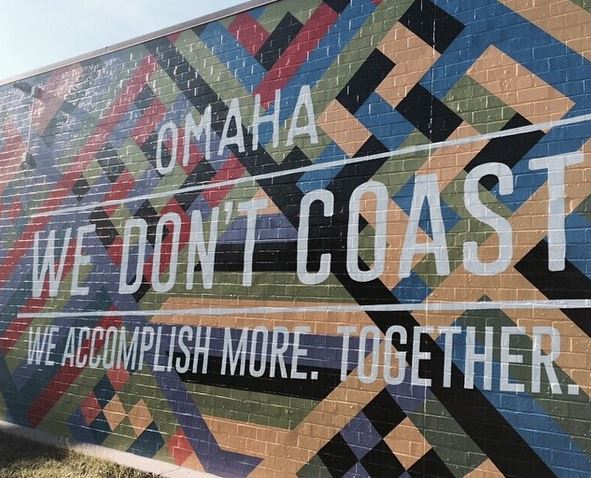 Film Streams at the Ruth Sokolf Theater is Omaha's nonprofit cinema, featuring new American independents, foreign films and documentaries, as well as classics, themes series and director retrospectives. Luckily for all you film buffs, they are open seven days a week.
Love's Jazz and Art Center offers art exhibits as well as live jazz performances. The center was named for musician Preston Love, who was born in Omaha and contributed to the jazz scene here during the 1920s into the 1960s. Love played with the Count Basie Orchestra and as part of ensembles for Ray Charles and Aretha Franklin. The center's mission is to "preserve, promote, and present African-American art and jazz."
Having been born and raised in Omaha I can attest that there is no shortage of fun and exciting things to do in our city. Whether you want an amazing meal or are looking for a night out, you will never run out of things to do in the Heartland!
If you're passing through Omaha on your way to an assignment, we'd love for you to stop by our office before enjoying some of these recommended spots.