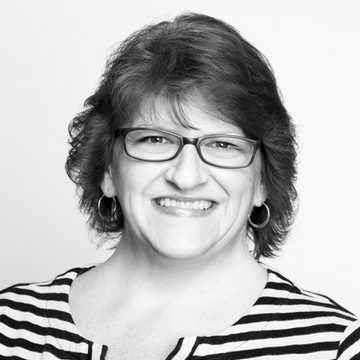 How long have you been in the industry?
I first got into credentialing back in 2004, primarily renewing licenses of doctors in the Omaha, Nebraska and western Iowa areas. In my current position I do a bit of credentialing regarding contract extensions and making sure all of our travelers are current with required documents.
What do you enjoy about your role?
I love working with our recruiters and travelers. Being a caregiver at heart, I love helping anyone in need. I'm in charge of housing, arranging the important details for job fairs and conferences, and so many other things that there are too many to list. But I love every part of it, including those times when I'm faced with a difficult challenge. Everything is a learning experience and my goal is just to be the best me I can be.
What's your favorite thing about Cariant?
I love working for Cariant. It's a total family atmosphere. When our travelers call I speak with them like they're a part of my immediate family. I've had some of the heartiest belly laughs during those phone calls. When our travelers can stop in and meet us in person, it's honestly like having family come to town. It's so much fun! I feel like I've found my "forever home" with Cariant.
What is your favorite inspiration quote and why?
"Patience leads to great rewards."
I used to be someone who needed immediate gratification or I'd quit trying. As I've gotten older and wiser, I've learned that when you work for a goal and REACH that goal, there is such a huge feeling of pride and accomplishment! It's a lesson I wish I had learned at a younger age.
Travelers would be surprised to know that…
I've often toyed with the idea of participating in an open mic night at a comedy club. Sheer terror keeps me from doing it…but you never know.
Have questions for Jennifer? Contact her here.
Save
Save
Save
Save
Save